HUAWEI MOBILE APP DEVELOPMENT AND COMPETITION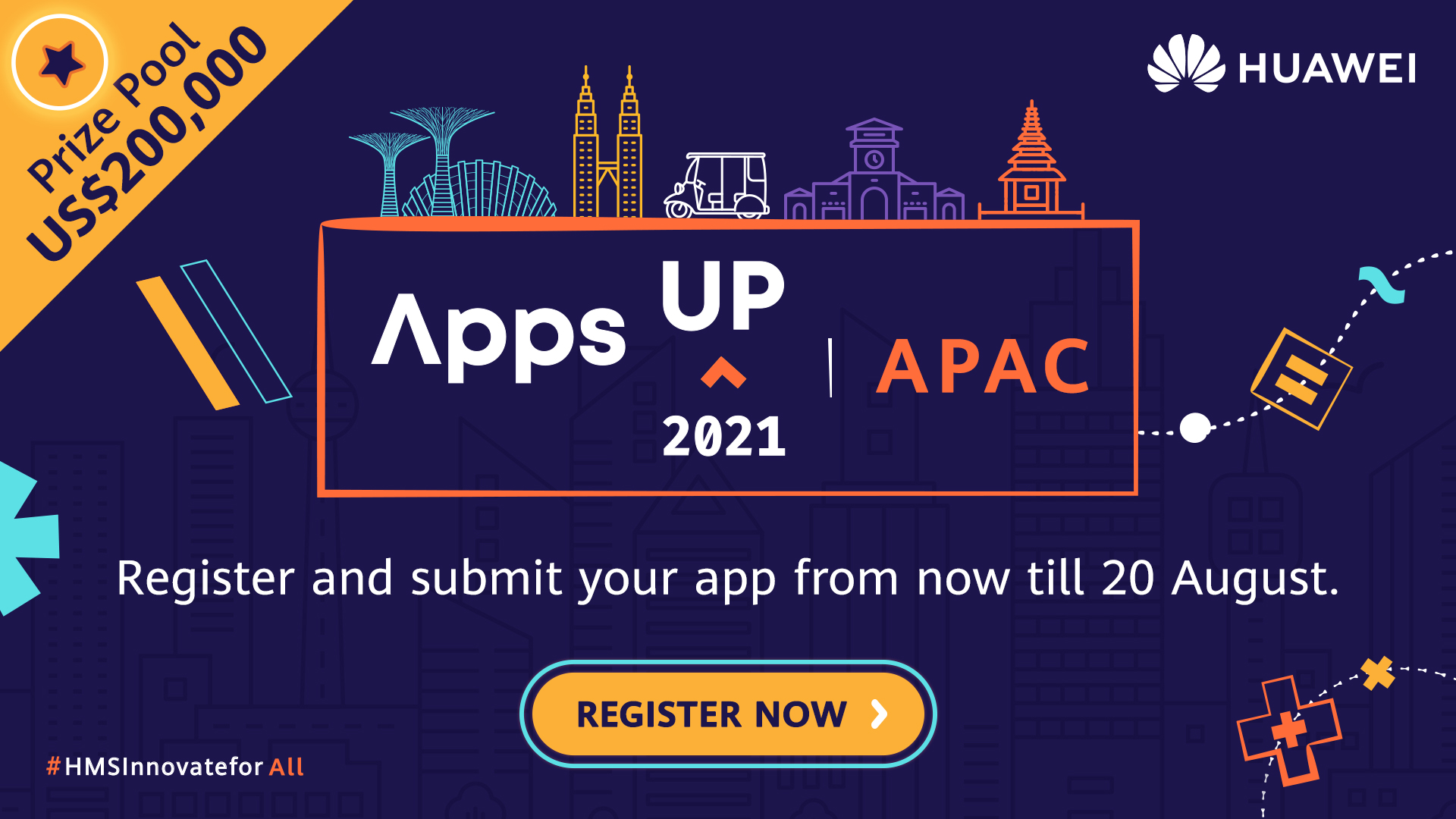 AppsUP is a global contest organised by Huawei, and it aims to inspire developers to Be HMS Ready. Whether you're a student, hobbyist, or professional, if you've got an app, or a great idea for a new one, we invite you to Join AppsUP, and Be HMS Ready!
This is the 2nd year it is running and it is competed across 5 regions, challenging developers around the world to create innovative apps, integrated with HMS Core, and be part of building a smarter future for over 730Million Huawei smartphone users worldwide.
Huawei is investing a total of US$1 million dollars global prize money for the 5 regions with a pool of US$200K available for top 20 teams/ apps across 10 categories and they are offering 2x more award categories this year!
This competition has a category designed for all levels of developers, including student developers, female developers, and budding developers new to HMS ecosystem.

Who can sign up?
All APAC mobile app developers, students, hobbyists or professionals with existing app or a great idea for a new one, are welcomed to register & participate.

How to sign up?
Registration is open from 10 June 2021.
Go to AppsUP event site to sign up

You will be asked to register for a Huawei Developer account

Sign up AppsUP via account

Form a team alone or up to 3 people
Why sign up?

Win cold, hard cash from a prize pool of US$200,000

Fast-track your app launch

Get noticed by people who matter, from users to investors

Earn global media promotion opportunities

Get access to exclusive workshops and professional coaching with Huawei's top engineers

Get insider community updates
Apart from cash, AppsUP is a Launchpad to bring your apps to market faster with all-round support for release into huawei AppGallery. This contest provides participants with an opportunity to leverage Huawei's platforms with media promotion support for the top 20. And get their apps noticed by people who matter, from users, to investors!
Other support include technical assistance and resources to help developers throughout their app development journey. This year in particular, Huawei have a series of >5 workshops conducted by Huawei expert engineers and industry speakers. à join Huawei Facebook group to find out more!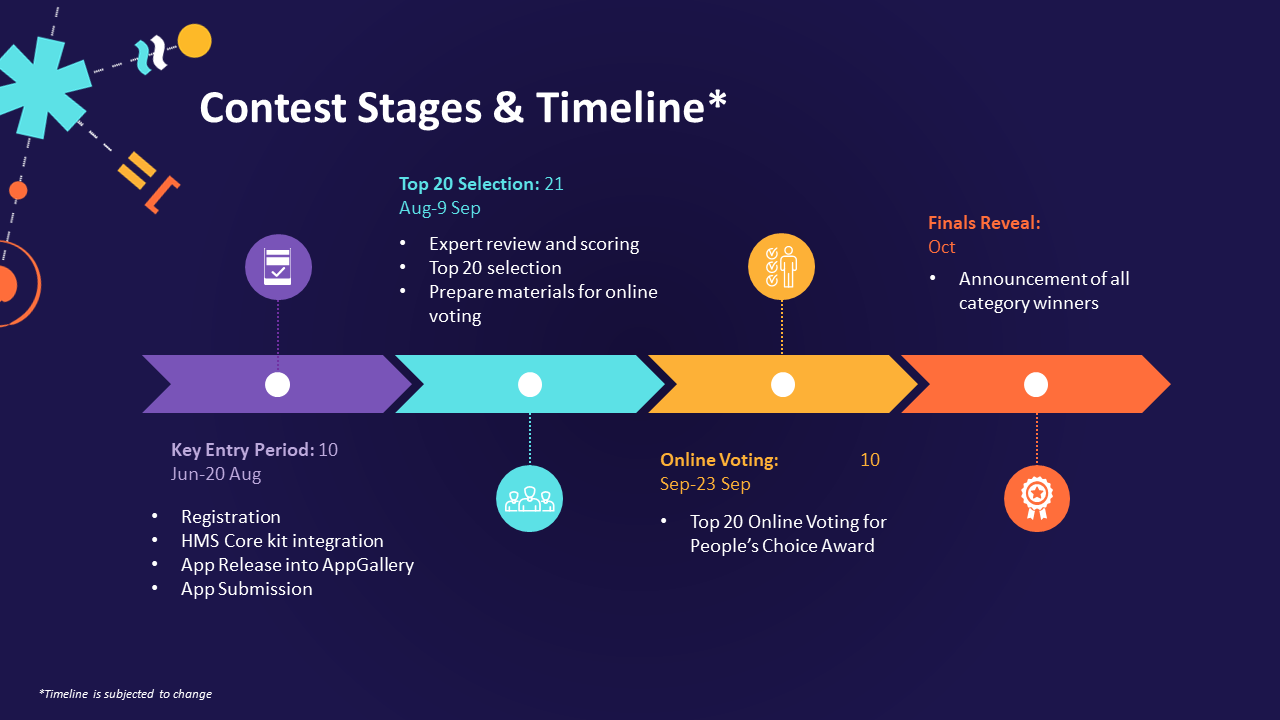 More details are available in the AppsUp event site
Good luck!
As part of Academic Collaboration Program with Huawei, we would like to invite all FCSIT students and lecturers to participate in the HMS Foundation Course. This 4-week training programme is designed to train you as a mobile app developer using HMS toolkit.


At the end of this programme you will be able:

To release your app in Huawei App Gallery

To gain advanced technical skills from industry experts

To join Huawei Student Developer program*

*Participants who pass the required Huawei evaluations will receive HMS Foundation certificate and join Huawei Student Developer program.
Prerequisites

Basic understanding of Java Programming Language

PC (4 GB ram or above) and Internet availability
HMS Foundation Training Essentials
You must have HUAWEI Developer's account registered. Check out this page to sign up: https://developer.huawei.com/consumer/en/develop/
Training videos on Android and HMS Kit by HUAWEI developers for you to go through before Live Classes.
Schedule of Live Classes will be confirmed soon and announced in the Whatsapp and FB group.
Training period: 16 August 2021 – 7 September 2021
Closing date:

10 July 2021

1 August 2021 (extended)