Memorandums of Understanding/ Agreement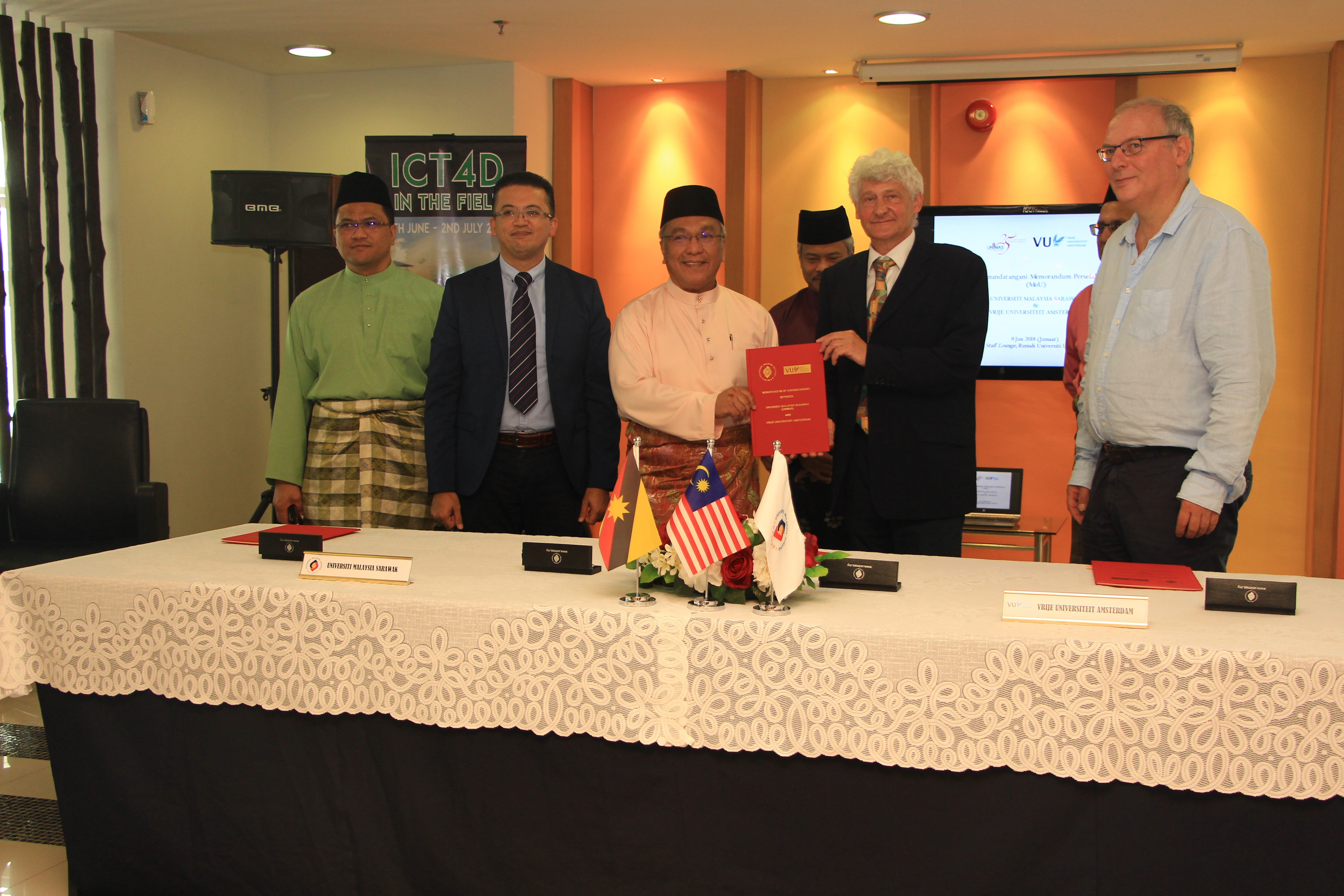 The Cambridge and Malaysian Education and Development Trust
CECOS University of IT & Emerging Sciences, Peshawar Khyber Pakhtunkhwa, Pakistan
Kuramae Services Sdn. Bhd.
Sarawak Information Systems Sdn. Bhd.
Dev Sankriti Vishwavidyalaya, Hadidwar
Qurtuba University of Science and Information Technology
F-Secure Corporation (M) Sdn. Bhd.
Ketua Kaum N8 Satok(M) Sdn. Bhd.
Tallinn University of Technology (Estonia)
Peoplelogy Development Sdn. Bhd.
Kasperskey Lab Singapore PTE LTD
KnowledgeCom Corporation Sdn. Bhd.
Trienekens (SARAWAK) Sdn. Bhd.
Vrije Universitiet Amsterdam
FAS Holdings (SARAWAK) Sdn. Bhd.
Woodlands International School (YUB 2001)
Croesus IT Solutions Sdn.Bhd.
Lotus Farm Agritech Sdn.Bhd.
Curtin Malaysia and University Malaysia Sarawak and University Teknologi MARA Sarawak and Swinburne Sarawak Sdn. Bhd.
UNIMAS Holdings Sdn Bhd and Government of Sarawak for A Tracking and Identification System of Concrete Samples Using RFID (I-CONCRETE)
KARUNA (Sarawak) Enterprise Sdn.Bhd
Rajang Digital Solutions Sdn.Bhd