"ICT4D in the Field"
is a standing master-level course at VU Amsterdam with an international Community Service Learning (CSL) character, including carrying out an ICT-oriented community project abroad in the field, in cooperation between VUA and relevant selected universities abroad.
The program is started on year 2018. The main body of this course consists of 2-3 weeks of field work in a local "kampung" community in Sarawak, Malaysia, related to an ICT development project on a specific use case, and aiming for a real-world implementation, roll-out and test.As a preparation to the field work, there is a first week of introductory lectures and assignments, including (i) context, use case and requirements elicitation and analysis; (ii) conceptual modelling of information systems; (iii) selected technical aspects of ICT4D projects; (iv) value modelling and economic sustainability analysis; (v) guidelines and protocols for working with local communities.
In the last week, a final plenary conference is held, in which all course participants present, share and discuss their ICT4D project results and experiences.
The course is taught and supervised jointly by academic staff from the VU Informatics Department and academic staff from the Faculty of Computer Science and Information Technology of UNIMAS.
The video of the program
https://w4ra.org/2018/12/27/bannatree-an-application-to-support-banana-farmers-in-rural-sarawak/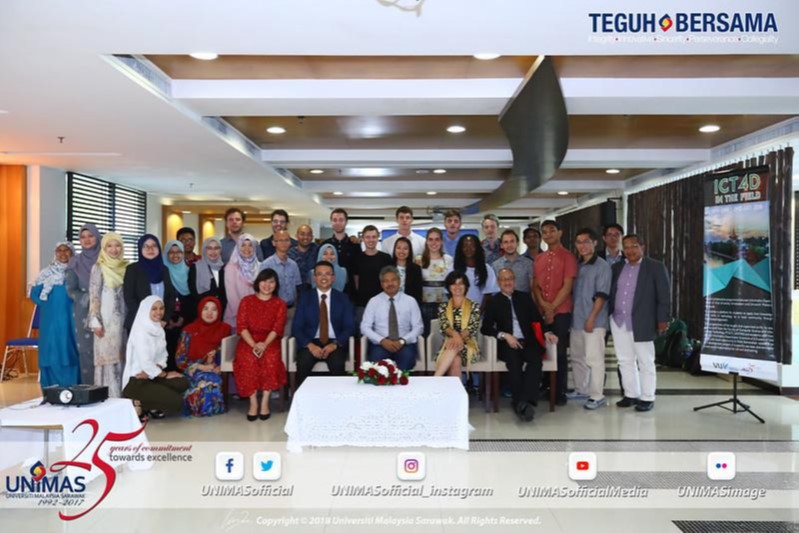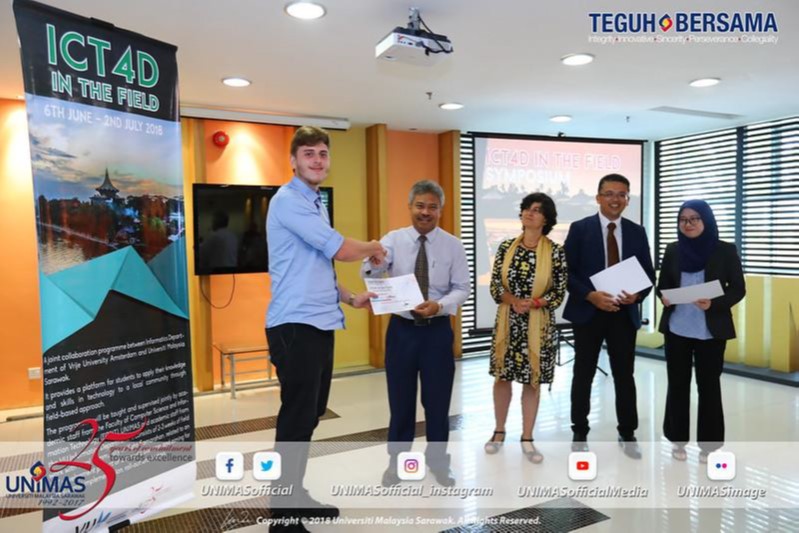 The 2021 edition intends to maintain this international CSL flavour, but is different in two respects: (i) the course is in cooperation with both the University for Development Studies (UDS, Tamale, Ghana) and the University of Malaysia at Sarawak (UNIMAS, Sarawak, Malaysia), but will be run in online form because of Covid-19 rules; (ii) the course is part of an experimental pilot of the Aurora European Universities Alliance project (domain Digital Society and Global Citizenship), supported by the European Commission, and is consequently open not only to VUA (and UDS and UNIMAS) students, but also to students from other Aurora EU network universities (including countries such as Germany, Italy, Spain, UK, Denmark, Austria, Czech Republic, Iceland).


The central theme of the 2021 edition of the ICT4D in the Field course is:


Artificial Intelligence (AI) in and for the Global South


Currently, AI is at the centre of attention as an innovative ICT technology with a claimed wide range of beneficial application opportunities, although others express doubts and concerns about various developments as undesirable or dangerous [1]. Heavy investments to boost AI and Data Science are taking place in the Global North, particularly in the big power blocs of US, Europe and China.


The course ICT4D in the Field undertakes to investigate these matters in and for the Global South, thereby giving due attention to the specific contexts of people's needs as well as the different geographic, economic, cultural and socio-political contexts.


Six projects are presented in this round of global community service learning.
Edujar, a project in the program ICT4D in the Field 2021, theme: AI in and for the Global South.
Math4kids, a project in the program ICT4D in Sarawak, Malaysia.
Language recognition in low resource languages
Group 6 Women Entrepreneurship in Sarawak